New Flagship Store Let to Dylan Oaks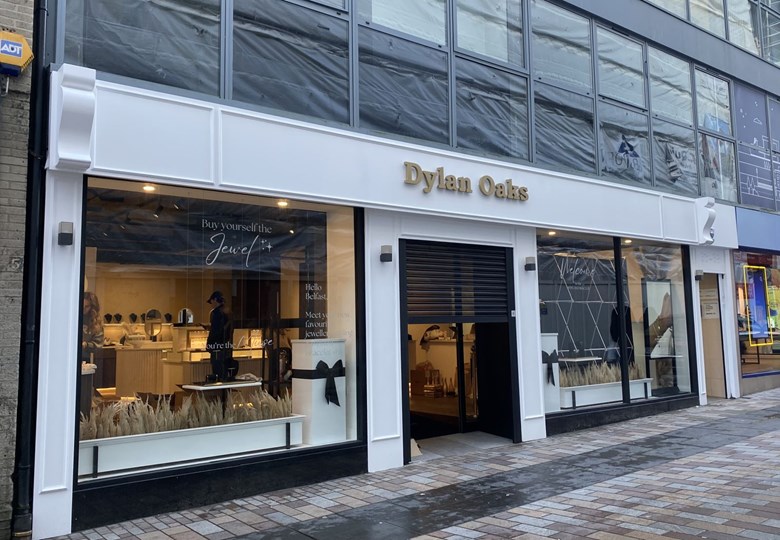 Frazer Kidd is pleased to announce the letting of this prime retail premises in the heart of Belfast's core retail district.
The jewellery brand's new flagship store is to open this weekend, which specialises in gold and silver jewellery for women, with some of its best-selling pieces being personalised necklaces and bracelets.
Anticipation of the new store opening has been building throughout the week, as giant jewellery boxes on wheels were spotted on the streets of Belfast City Centre.
The new store is positioned directly opposite the new retail and leisure development 'The Keep', which already includes tenants such as H&M and Deichman.
The brand has a presence in the Republic of Ireland already with a store in Dublin's Liffey Valley Shopping Centre.