H&M to open new flagship store at Retail & Leisure Scheme 'The KEEP'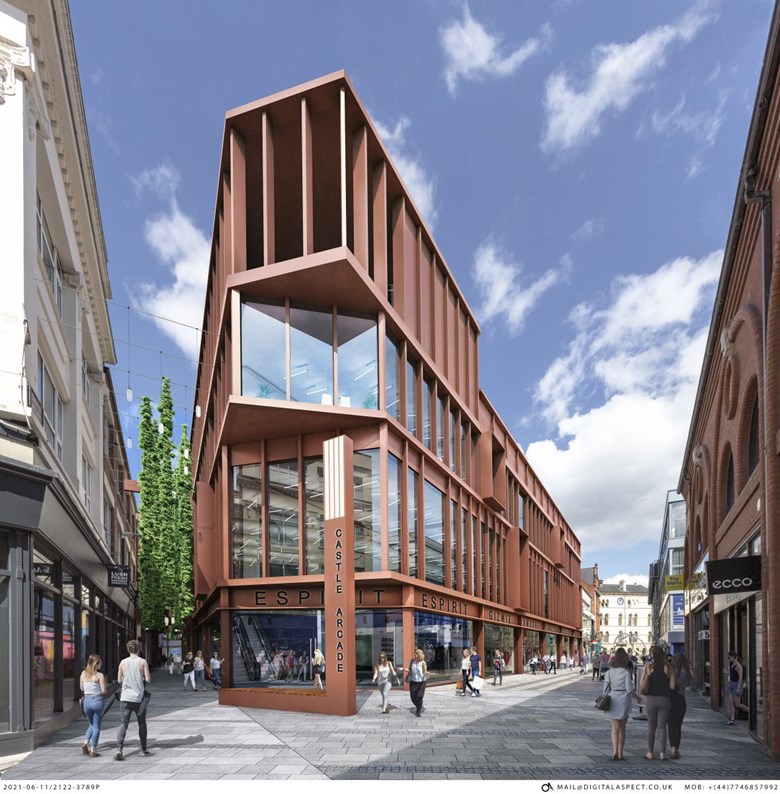 Alterity Investments has announced that international fashion retailer H&M is to open a flagship store in Belfast at its new retail and leisure development 'The Keep'.
H&M, which is owned by the Sweden-based H&M Group, will open a new 20,000 sq ft feature store across two floors which will offer its full line of clothing for men, women, teenagers and children.
'The Keep' has been designed by Like Architects and the redevelopment is being led by local contractor Ganson. Work is currently underway, with the construction phase expected to be completed in early 2024.
The project will see Alterity refurbish and reconfigure the 70,000 sq ft former British Home Stores building on Castle Lane, as part of a multimillion-pound investment that will provide a significant boost to the city centre. Europe's largest footwear retailer Deichmann is to open an 8,500 sq ft two storey store in the scheme, its first in Ireland.
When Alterity acquired the building in early 2021 it had been sitting empty for almost five years, after retailer BHS went into administration in 2016.
Richard Faloon, Commercial Director of Alterity Investments, said: "It is fantastic to be able to announce H&M as a core tenant at The Keep, as it is one of the best known and most popular high street fashion brands in the world. We want The Keep to become a hub for retail and leisure in the city centre and we believe our investment will also help revitalise the surrounding area and benefit our existing holdings in the Castle Lane and Cornmarket area."
Frazer Kidd is commercial agent for the property, which comprises three upper floors and a ground floor that opens onto Castle Lane, Castle Arcade and Cornmarket.
Brian Kidd, from Frazer Kidd, said: "We're really pleased to have secured a brand of H&M's calibre for what will be the largest retail letting in The Keep building. We have seen really strong interest from international occupiers in the retail and leisure sectors in this prime location between Belfast's Cathedral Quarter and City Centre core, and we expect to confirm additional occupiers in the coming months."
Alterity's plans include a significant reconfiguration of the ground floor space into a number of retail units and a partial change of use on upper floors to allow for leisure uses. The existing façade on Castle Lane, Castle Arcade and Cornmarket are being revamped to make the building more attractive.
Alterity Investments was formed in 1975 and is a family-owned property and investment company. Operating throughout the UK, it has assets in excess of £100m spread across various sectors and owns several other buildings in central Belfast, including other retail sites on Castle Lane.
Its properties are situated in prime locations across the UK, with its client portfolio including companies such as Joules, Waterstones, Lloyds Bank, Starbucks, Costa, Greggs and Cotswold.